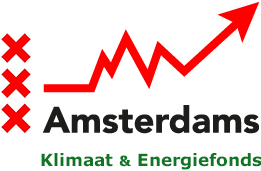 The Amsterdam Climate and Energy Fund focuses on investments in financial and long-term profitable projects.
The fund offers an interesting solution to projects in the realisation phase. In addition, the fund can offer long-term financing. Only projects that create a significant and demonstrable reduction in CO2 emissions qualify for financing.
The Amsterdam Climate and Energy Fund (ACEF) was formed with the primary objective of contributing to the sustainability ambition of the Municipality of Amsterdam. The ACEF does this by making available financial resources to projects in the fields of energy conservation, sustainable energy generation and energy efficiency.
The ACEF provides risk-bearing financing in the form of loans, warranties and/or share capital, subject to a maximum of €5 million per project. The ACEF does not provide subsidies, only market-competitive financing. In addition, projects must make a demonstrable contribution to the Amsterdam 2040 Energy Strategy.
Management and administration of the fund have been outsourced by the Municipality of Amsterdam to e3. The e3 consortium is a partnership between Privium Fund Management, ewic, Libertus Energy Finance and INNAX.